Our new Kindergarten classrooms.
Our outstanding facilities focus on student wellbeing and achievement.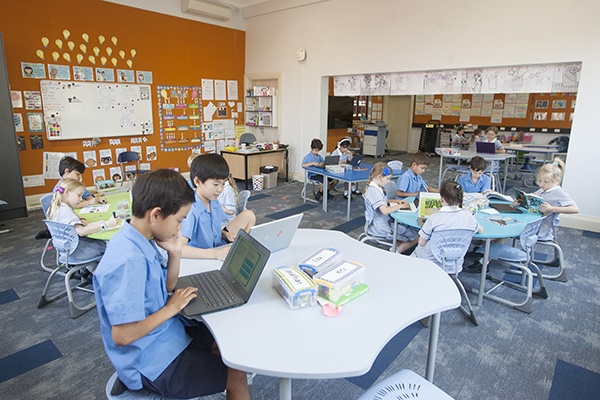 Classrooms
Our newly refurbished classrooms are double-sized and extremely spacious. They are equipped with contemporary furnishings for flexible learning with air- conditioning, 75-inch screens, wireless internet and specialised learning centres. The flexibility of these fantastic learning spaces assists us to provide innovation in pedagogy and best outcomes for student achievement.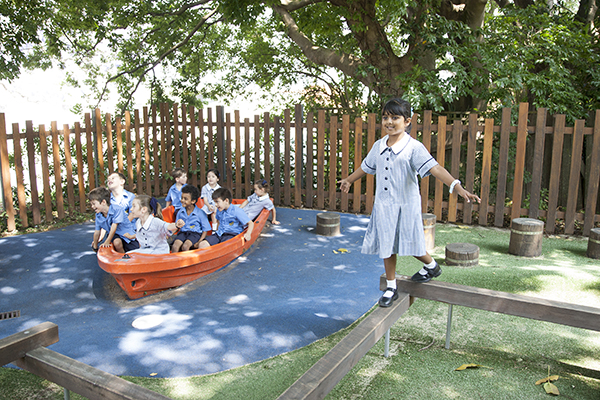 Playground
Our playground has been designed with a focus on student wellbeing and the provision of a variety of physical activities for students to explore. We have three separate outdoor areas which feature handball courts, balance and creative play, basketball courts, shade structures, leafy trees and play equipment.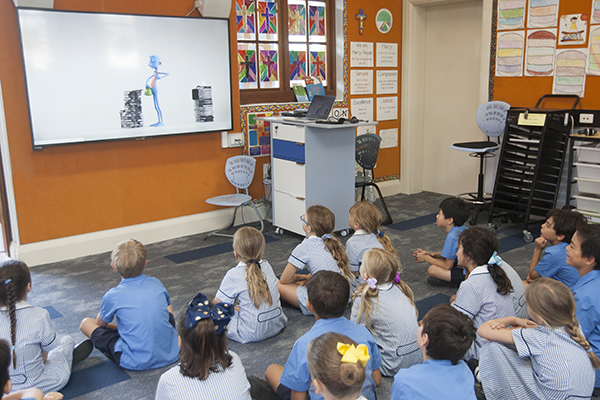 Digital Technology
Students have access to wireless internet, 75inch TV screens using Vivi technology, Apple iPads and laptops. We have a Bring Your Own Dedicated Device (BYODD) system operating from Year 2–6. Chromebooks are preferred; this enables students to be familiar with their individual device which enhances research skills and gives them an advantage in preparation for external testing.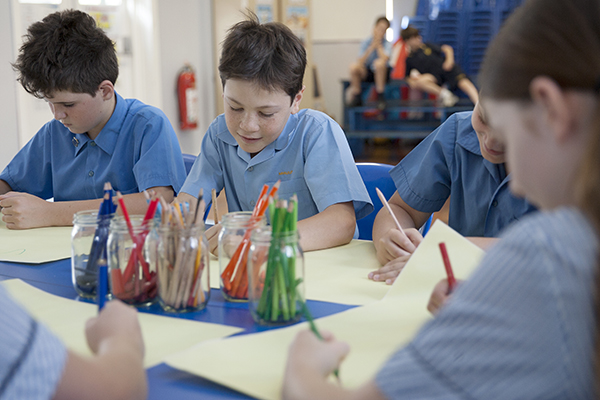 Before & After
School Care
Before & After School Care is conveniently located onsite in our school hall.  The after school programs are designed to support our school community and busy families by providing an engaging and educational environment for children to enhance their learning and cater to their fun-loving spirit.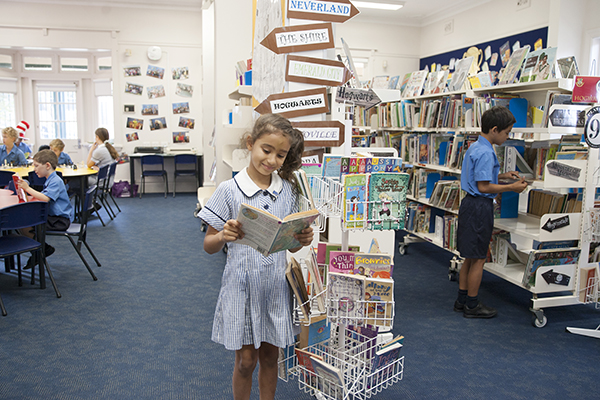 Library
The library at McAuley is colourful and bright, providing a well-resourced learning space for students to enjoy the wonder of books. There is an extensive collection of hard copy books as well as digital material. At McAuley, there is a strong focus on literacy and our library provides the tools to promote students reading and develop skills for inquiry learning.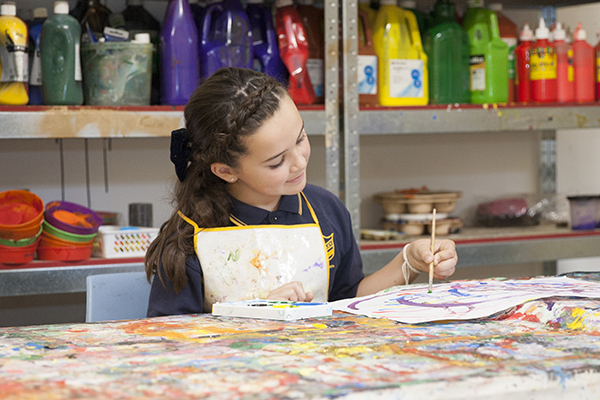 School Hall
Art and Music Room
The school hall is an ideal space used for school assemblies, gymnastics and dance classes. It provides an excellent space for our play group for creative play and a meeting area for families. There is a dedicated art/music room attached to the hall that provides an area for the creative arts to flourish in our school.